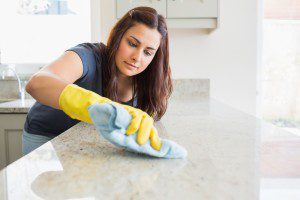 We provide a highly thorough, friendly and extremely professional cleaning service in the Alexandria Va and surrounding areas. To get FREE estimate give us a call or receive a quick online estimate. We offer move in / move out cleaning services, one time cleaning service or recurring residential cleaning services weekly, bi-weekly or monthly. We design a customized program that focuses on the areas of your home or office that you designate. We are committed to customer satisfaction and offer a 100% guarantee on our work. If you are not satisfied with the cleaning in part of your home or office, give us a call within 24 hours and we will gladly re-clean the area at no charge.
From condos and apartments to single family residences and town homes, we specialize in all types of residential and commercial cleaning services in Alexandria and surrounding areas VA, DC and MD. Every residence is unique, and at Alexandria Cleaning Service we customize our residential and commercial cleaning services to complement your particular needs. The Eco-friendly products we use are effective and safe for children and pets even office environment.
You can count on us for: Washing windows. Scrubbing baseboards. Sweeping, dusting, vacuuming, mopping and carpet steam cleaning. Making beds and changing linen sheets. Cleaning kitchen area, including counters, sink, cabinets, and appliances. Sanitizing bathrooms, including toilets, showers, sinks, and mirrors. Scrubbing floors and carpets.
Our maids are highly trained with the necessary skills to perform extensive residential cleaning services. Whether you need us to completely disinfect your home or just clean a designated area, we are here to help.
Our Alexandria Cleaning Service has been available since 1998 for commercial & residential clients in Alexandria Va and surrounding areas providing quality professional cleaning services. We have the skills and resources to ensure absolute satisfaction for all your cleaning needs. We ensure full supervision of all work to maintain your high standards. We are equipped to service all kind of commercial and residential premises such as:
Offices & Houses
Clubs & Restaurants Events,Festivals
Factories/industrial plants
Rental buildings
Shopping
Showrooms
Care facilities
Cinemas
Retail Stores
Galleries
Apartments and Condos
Services Offered in Alexandria Va
– Detailed cleaning for any facility
– Apartment hallway and common areas upkeep
– Move out cleanups for new possible tenants
– Weekly office cleanings ( including trash and supply replenishment)
– Foreclosed home Cleaning
– Move in cleaning
– Trash-out and cleaning for abandoned belongings
– Daily, weekly or monthly cleaning scheduling available
Local: 703-637-8047
Toll Free: 1877 463-0079
Free Online Estimate