Alexandria Home Cleaning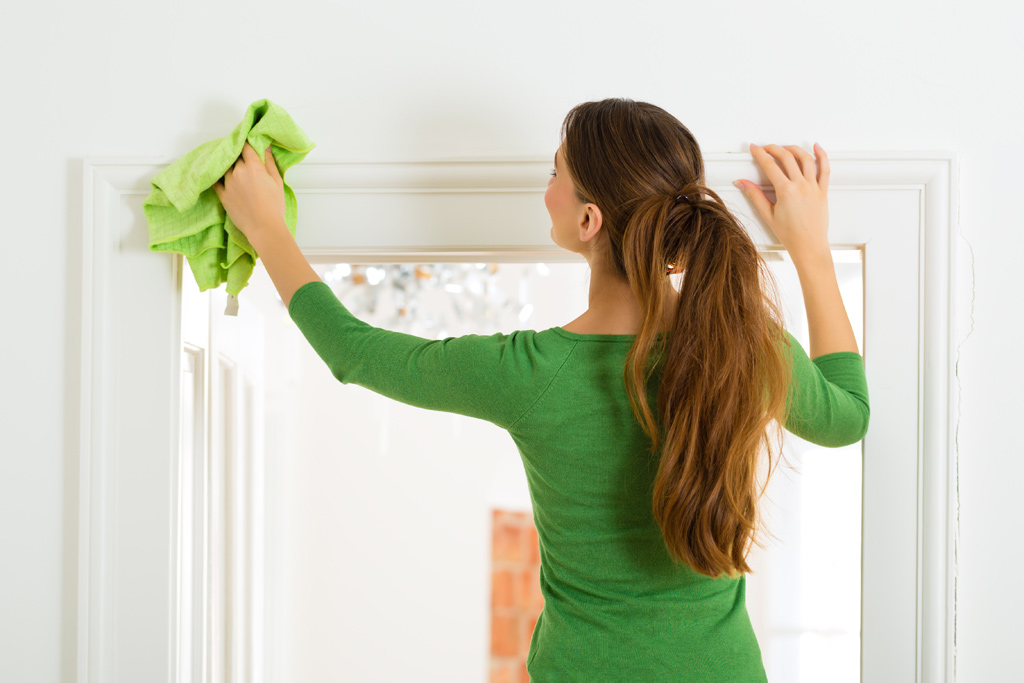 Our Alexandria Home Cleaning Company cares about you! The home cleaning services in Alexandria VA are available Monday thru Saturday.
The Alexandria Home Cleaning services we provide range from; one time, move out, corporate house keeping, post construction/rehab/remodeling, offices, restaurants, organizing and residential.
No need to conduct in-home walk through we get you estimate over the phone or online, by your specific needs/size of your home free of charge. We understand that everyone's expectations are different.
Alexandria House Cleaning crews we select takes pride in our professional work that comes with quality. We look forward to serving  you.
Our Alexandria Home Cleaning offers flexible options such as:
– Post Construction
– Move IN / OUT Specials
– Scheduled maintenance weekly, bi-monthly, monthly, special events, pre & post party, and one time only
– Specialty services available
Typical Residential services include:
LAVATORY:
-Sink thoroughly cleaned, disinfected and rinsed
-Tub and/or shower tiles thoroughly cleaned, disinfected and rinsed
-Chrome fixtures cleaned and shined
-Toilets disinfected inside and out, including base and behind
-Vanity top cleaned (more time may be required to remove and replace items on top)
-Towels changed (if left out)
-Mirrors cleaned
-Windowsills wiped down
-Trash emptied
-Baseboards dusted or wiped
-Vacuum and/or wash floor
-Fingerprints removed from all woodwork, door frames and switch plates
KITCHEN AREA:
-Counter tops and back splash cleaned (all items removed and replaced)
-Cabinet fronts washed or dusted
-Sinks scrubbed and disinfected
-Floor vacuumed or washed
-Exterior of appliances (oven, microwave, refrigerator, dishwasher, stove top) cleaned
-Small appliances wiped
-Windowsills cleaned
-Baseboards dusted or wiped
-Fingerprints removed from all woodwork, door frames and switch plates
-Trash emptied
-Dishes washed (we clean up to 10 pieces only)
-Wash or dust table and chairs
SLEEPING QUARTERS:
-Carpets vacuumed
-Beds made
-Linens changed (if left out)
-All areas dusted – on top, on front and underneath (all items removed and replaced – more time may be required if there are lots of knick knacks)
-Picture frames dusted
-Mirrors cleaned
-Windowsills cleaned
-Fingerprints washed from all woodwork, door frames and switch plates
-Vacuum under bed (if accessible)
-Trash emptied
-Baseboards dusted
-Lampshades wiped down or dusted
-Light, general straightening completed
LIVING AREAS, HALLWAYS, STAIRS
-All areas dusted – on top, on front and underneath (all basic items removed and replaced)
-Upholstered furniture vacuumed
-Cushions and pillows fluffed and straightened
-Hardwood or tile floors damp-mopped
-Carpeted floors vacuumed
-Baseboards dusted and cobwebs removed
-Windowsills wiped down
-Fingerprints wiped from all woodwork, door frames and switch plates
-Glass tables cleaned
-Picture frames dusted
-Lamp shades wiped down or dusted
-Light, general straightening completed